The Kinder immersion approach
At Kinder, we believe that the most effective way to learn a new language is to use it consistently in daily activities, all year long. Since our little preschoolers are taught every subject in their second language, they develop an affinity for the language very quickly.
Since play is the work of the child, English or French is introduced in playful monthly themes that can include, for example, dinosaurs, planets or the circus, adding a playful aspect to the learning process.
The staff at the Kinder Preschool is comprised of seasoned bilingual teachers, most of whom hold a Bachelor's degree in Education.
Plus, our music, yoga, swimming and tennis specialists are the best in their fields and keen to share their different areas of expertise with youngsters.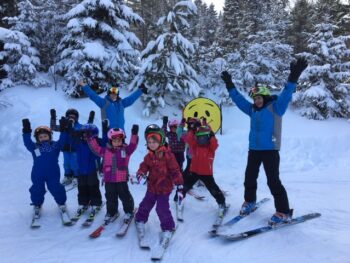 Second-language immersion
From the moment it opened its doors in 2004, the Kinder Preschool set itself apart from all others; its mission was to teach preschoolers a second language.
Through a comprehensive immersion program, children are given the tools they need to develop their full potential and spread their wings.
Research on language immersion has consistently found that it yields many benefits when begun at a young age:
Improved intellectual development
Stronger grasp of one mother tongue
Improved thinking skills
Reliant reading skills
Reliant listening skills
The opportunity to learn a second language during the preschool years is the best possible gift one could give to any child. It grants incredible benefits. In fact, bilingualism builds self-esteem and empowers the child like no other skill.
Be part of the Kinder family
We wish to expand our family by welcoming early childhood educators who possess that entrepreneur twist… If you would like to be in business for yourself but not be left to your own devices, Kinder might be the answer!