Let's get ready for grade school!
Striving to ease that difficult yet crucial transition from daycare to grade school? Our goal at Kinder is to give children the important pre-academic basics. Through play and fun, we start working on pre-writing, pre-reading, pre-math and pre-logic skills.
Although it may seem of little consequence, the simple act of reproducing a picture from the blackboard is, in fact, known as "pre-writing" an activity that fosters strong sound-decoding skills, which are fundamental to learning to read.
Other than language immersion, the Kinder mission is to instill a thirst for learning and curiosity in your child.
With weekly lessons in music, yoga, tennis and swimming (Tremblant location), your child's motor and cognitive skills will most assuredly be honed before he or she even starts grade school!
Because Kinder is inspired by the European schooling model and thrives on preschool instruction, it distinguishes itself from other establishments in the traditional daycare system in Quebec. As such, it truly deserves the preschool designation.
Over the last 10 years, the Kinder Preschool has helped countless children face the challenges of preparing for elementary school. Through their exposure to such a variety of quality experiences, many of our past students experienced an easier and happier transition to grade school.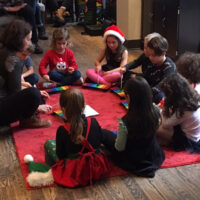 Music Conservatory
Our Introduction to music classes help children to explore music through movement, rhythm, and dancing. During these workshops, children learn to use percussion instruments (maracas, drums, etc.) as well as melodious percussions (bells, xylophone).
Our young musicians are also encouraged to recognize instruments and sounds through musical games. Nursery rhymes and songs make up significant portions of these music classes and promote musical culture, good listening skills, concentration and coordination.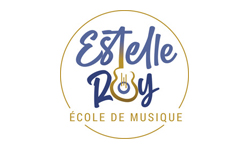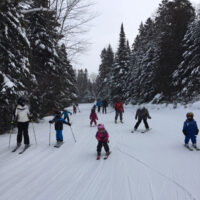 Ski Lessons
"Hands on your knees, make a pizza slice, do the helicopter" are all tricks of the trade when learning to ski! What better resort than beautiful Vallée Bleue to put on your skis for the very first time 🙂 With its rolling hills and perfect snow conditions, Vallée Bleue is known as the # 1 family ski center in the Laurentians. Early skiers will enjoy the magic carpet and the enchanted forests as they learn to control their skis with a huge grin on their face! The 8 lessons-ski lessons package includes a season's pass and rental equipment (Sainte-Adèle location only).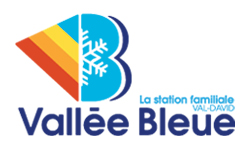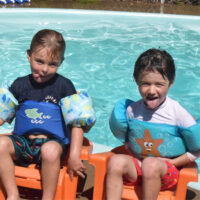 Swimming
Education is the best prevention!
Our Red Cross swimming classes are taught by a certified lifeguard-instructor. The little tadpoles have fun and learn to earn badges. Plus, our daily free swims make for fantastic cool-downs on hot summer days!
(Tremblant location only)
Little Tennis
We believe it's never too early to learn! Wether your child is a Rolland Garros player in the making or not, our fun-filled and silly intro to tennis workshops  are an excellent way to help youngsters develop strong moto skills as well as eye-hand coordination!
Lessons are taught by seasoned tennis coaches from Tennis Tremblant (Mont-Tremblant Campus) and The Piedmont Interclub (Sainte-Adèle Campus) who have a nack with 3, 4, and 5 year olds. A barrell of laughs!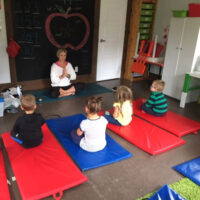 Yoga Classes
Our introduction to yoga classes for preschool children are not only fun, they help little ones improve their attention span and get rid of those ants in their pants!
Soothing music is played as our tiny yogis transform themselves into little moons, frogs, boats or airplanes & hellip.